blogger, ali edwards started choosing 'one little word' to define each year.
A single word can be a powerful thing.
It can be the ripple in the pond that changes everything.
It can be sharp and biting or rich and soft and slow.
From my own personal experience, it can be a catalyst for enriching your life.
One little word can have big meaning in your life
if you allow yourself to be open to the possibilities.
And here's one thing that is totally interesting:
sometimes a word will pop into your brain
and it will not make any sense to you right now.
Give it some time. Let it percolate a bit.
I have often found that our hearts speak to us in very unique ways.
Maybe this is a word you need to hear but just aren't ready for it yet.
Again, be open to the possibilities.
many other bloggers have joined the journey.
elise's word for 2012 is:
i have been really 'feeling' a certain word lately.
and after reading ashley's post about how she painted her bible: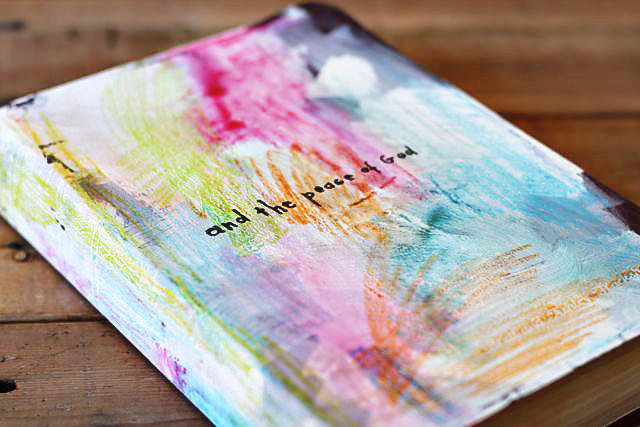 i have decided that
my word for 2012 is peace.
peace that lets me take a deep breath.
peace that opens doors and shuts them at the same time.
peace that passes understanding.
peace that guides, not drives.
peace that accepts
and relaxes
and takes a load off.
peace that gives a new perspective.
can't wait to document my journey with peace this year.
my eyes and ears are open to discover where peace is hiding for me discover.
wanna join in with your ONE word?
leave a comment and let me know which word you are choosing. for a list of some ideas, see ali's post here.