thought i would compile a list of some of my "favorites" as of now...enjoy!
scent
japanese cherry blossom from bath and body works
this is such a classic scent that reminds me of spring.
i've been using this again this season and have been caught occasionally sniffing my skin.
shoes
boho sandals from target
.
i've been wearing these sandals all the time. so comfy and go with everything!
snack
vanilla yogurt + cocount flakes + chocolate chips.
mmm...
drink
arizona green tea
since i
gave up pop
, i've been enjoying more iced tea. this is one of my favorites. (i'm not claiming for it to be "super healthy" but it gives me my fix for a sweet drink.)
blogs
stephanie from
henry happened
.
her blog is full of creative DIY & style ideas. plus she is one of the sweetest ladies i have had the privilege of meeting through the blogging community!
kristin from
iowa girl eats
.
this is by far one of my favorite go to blogs for delicious recipes! go check it out...SO many great ideas.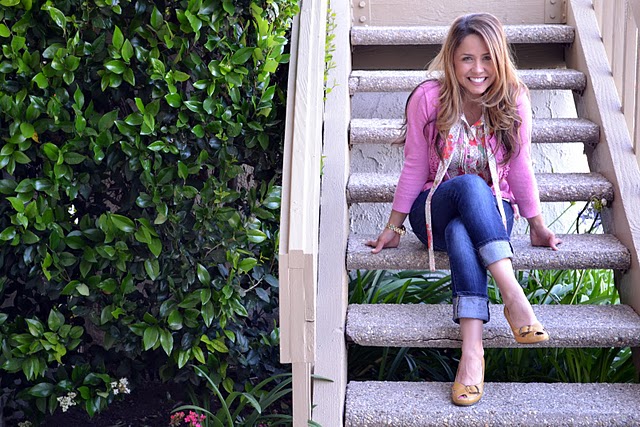 ashley from
little miss momma
.
this lifestyle blog is a mix of everything from fashion, fun tutorials, recipes and home decor ideas. ashley is so beautiful--inside and out!
makeup item
elf blush in pink passion.
this blush looks super bright, but it's so pretty and glowing on. and at $3.00, why what's not to love?
hair product
redken wool shake
.
i know i've already shared my love for this product before, but it's seriously
amazing
. just a few sprays and you have instant texture that lasts all day!
skincare product
say yes to cucumbers facial towelettes
i was a little skeptical about these at first. but after one use, i'm sold. you don't even have to rinse after using these! they take all the makeup off and leave your skin feeling cool, tingly and refreshed! (i found them at walgreens).
what are you loving lately?
♥
erica